Tuesday, 30 October, was Delhi's most polluted day of the season, and the metro looked straight out of a horror movie. What you met were not faces, but masks.
New Delhi, 7:30 am: Shankar runs a tea coop just outside the Nehru Place Metro Station/Epicuria Mall complex. By this time of day, business is picking up, and his Man Friday, Shibu, is running tea to the customers.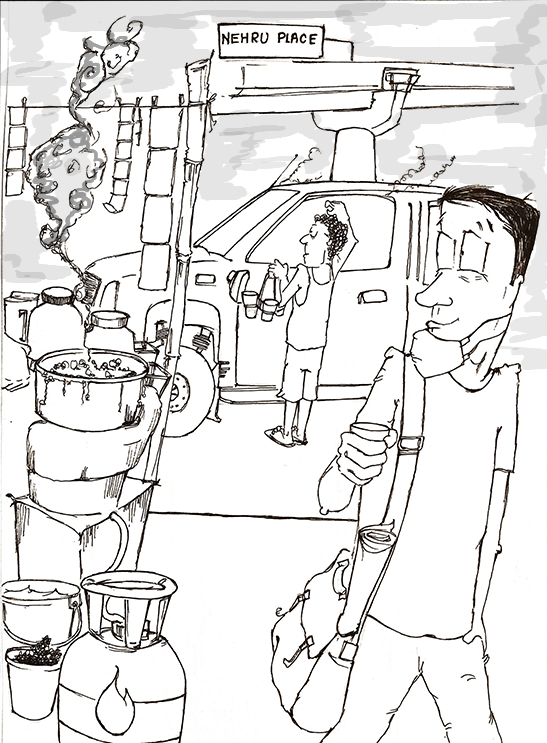 An SUV pulls up with its windows up, and idles outside the stall. Shankar passes two glasses of tea to Shibu, who runs over and passes them on to the hands that appear through the two-inch gap that opens up when the power window button is pressed for a moment. Soon, the glasses are on their way back through a similar crevice, money changes hands, and the car sets off.
https://theprint.in/governance/choosing-a-slow-death-life-in-delhi-on-the-most-polluted-day-of-the-season/144728/